04-21-2016, 11:33 AM (This post was last modified: 09-14-2016, 06:56 PM by CosmicTruth.)
I think this is truely my device now
here is a pic of my 1st attempt at a custom logo: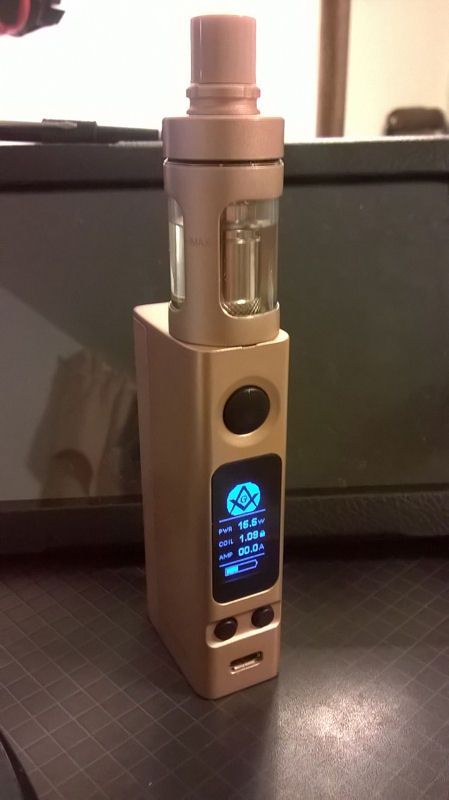 If your a Mason feel free to download the attached .bmp
I showed you mine, now show me yours!
---
Hey all,
Any requests of any sort of logo for your mod?
Just give me the image and ill try to make them for you!
Trying to help you all out.
Join us
Aliens are your friend!
Anti Spam Bot 18.x
Joyetech THE Premiere Electronic Cig. Manuf.