04-27-2017, 03:30 PM (This post was last modified: 05-02-2017, 05:18 PM by Anastasia Liu.)
What's new in Version 3.05 and 3.15?
The Cuboid has the 150W maximum output wattage and can also be upgraded to 200W. However, different people have different needs. Thus we developed two versions: V3.05 and V3.15 with maximum output of 150W and 200W respectively.
We also added the Reverse charge in V3.15. Please don't hesitate to update your device.
Please click here
http://www.joyetech.com/mvr-software/?sid=171
What do you think of it?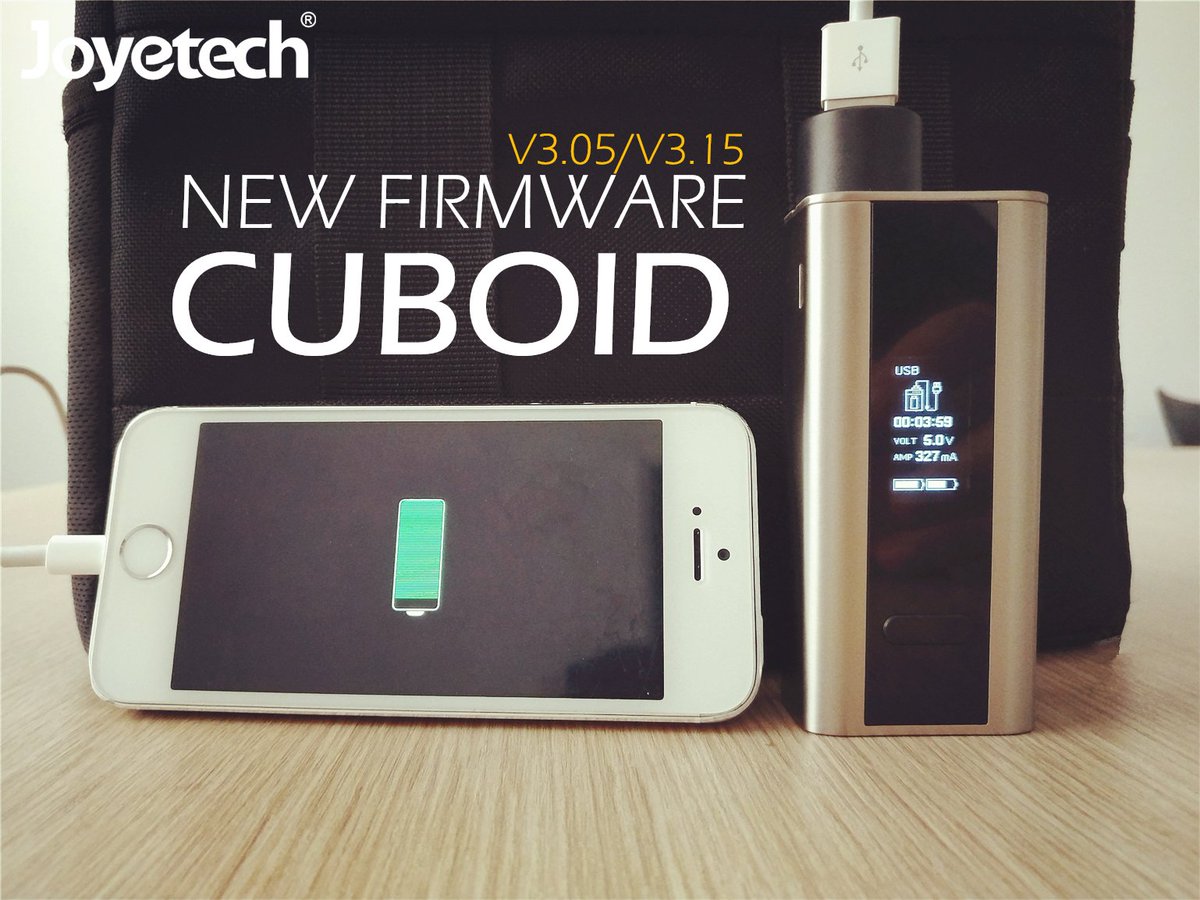 Premier Electronic Cigarette Manufacturer.