Being cool and smooth, the ATOPACK PENGUIN is really an attractive and compact starter kit with the most penguin-like appearance ever. Things do not usually flourish in captivity, the innovative JVIC system takes a horizontal approach in discovering the original flavor with a brilliant ceramic cradle. The ATOPACK cartridge is refillable with 8.8ml/2.0ml e-liquid capacity, which will definitely offers you an earthly enjoyment.
Language: English, French, German, Spanish, Italian, Russian
Download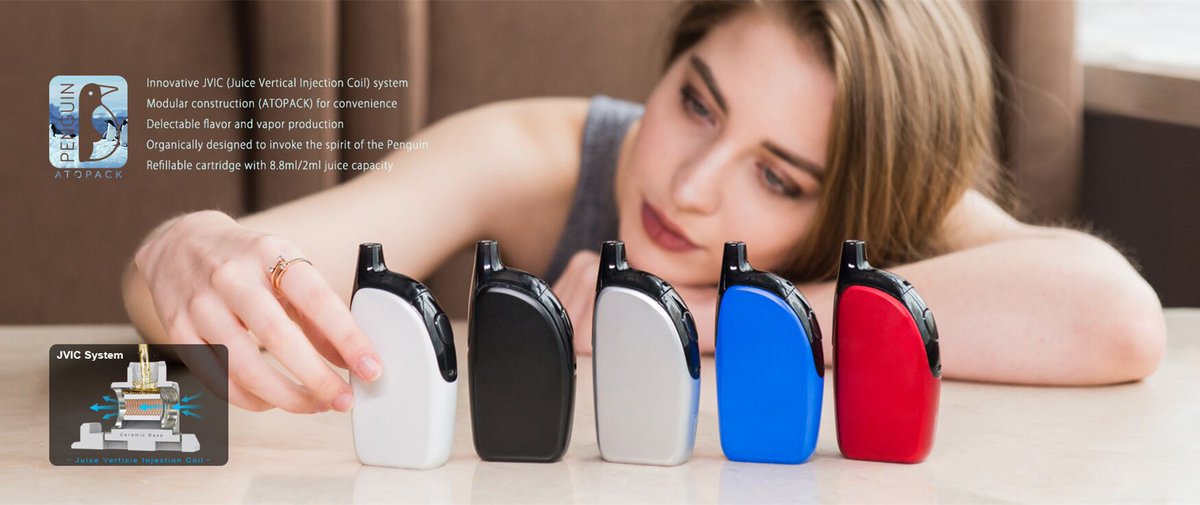 Premier Electronic Cigarette Manufacturer.