---
VT Software to Upgrade eVic Primo - Ellen - 04-27-2017

This VT software is for upgrading your eVic Primo to the latest Firmware Version. Your temperature control device will be always up to date because of upgradeable firmware.
The eVic Primo comes with the fashionable preheat function, which allows the device to start at a high output for a few seconds to warm up. This is especially an essential when using an RDA, RTA, ceramic heads and so on.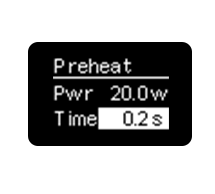 More information, please click here http://www.joyetech.com/mvr-software/?sid=223


---